Having great photos of the early days of your child's life is such a special thing. As a mum, I know how fast those first weeks in your newborn's life fly by. Hard as you try, it's difficult to remember their curled up little fingers and their wrinkled toes when you're settling into life with little to no sleep! Newborn sessions are best done in the first two weeks of life, when baby is still (usually!) very sleepy and curled up. It allows us to achieve those lovely poses that you'll see in the photos on my site. For that reason, I always recommend you book your session in with me while pregnant; ideally as soon as possible after your 12 week scan.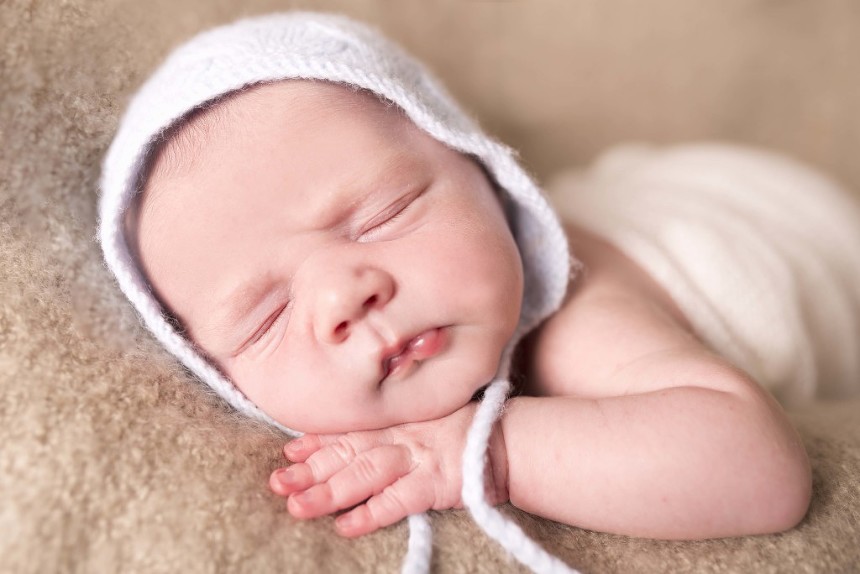 A newborn session can take up to four hours, and that's because we take it at your baby's pace. Some babies take longer than others to settle into a new environment and drift into a deep sleep. My aim is to create a calm and comfortable atmosphere where you can feel confident in handing me your most precious little bundle and then relaxing with a cuppa while I capture all their most adorable features.
I'm more than happy to include older siblings and parents in a newborn session.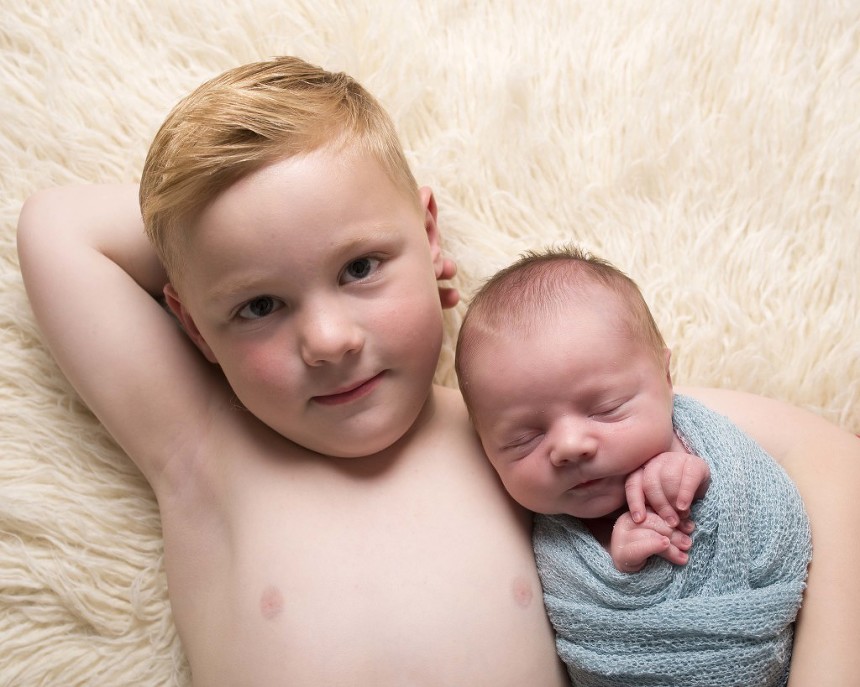 A newborn session costs £75 (redeemable against any package) and includes a photoshoot of up to four hours, use of all my props and accessories and a viewing session (usually the week following your session) where you will be shown a beautiful gallery of around 25 – 35 fully edited images.  You'll then have the opportunity to choose from a range of print and digital products, all of which are sampled in the studio.
Many parents take the opportunity after their newborn session to upgrade to the Milestones package which is a great way to document your little one's first year of life.